The New & Most Optimal Way Of Brushing Your Teeth Ever Created Is Here!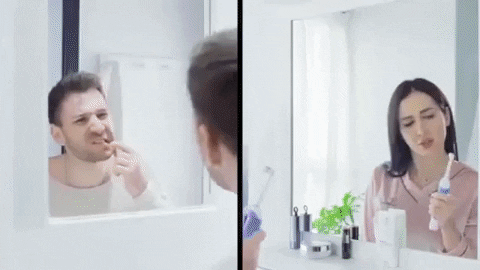 The
ProBrush™ is a combination of many cleaning functions that will greatly
help users optimize their oral health and wellness while easing the
process of brushing.
Allow the fully automatic brush to do all the work for you, save you time and effort,
as well as offering top-level functionalities. It stays comfortably in
your mouth while you can do other things in the meantime such as
preparing yourself in the morning or at night.
Highly
effective, this Sonic Toothbrush lets users feel like out of the
dentist every single day! (Please note: results may vary depending on
the individual)
Features:
4 Amazing Function Modes:

The brushing device has 4 unique modes. The Soft Cleaning Mode for light cleaning efficiency, the Strong Cleaning Mode for high and complete cleaning efficiency, the Massage Gums Mode for relaxing oral care and the Whitening Mode for beautiful white looking teeth after long-term usage.

Powerful Teeth Whitening Functionality:

As
stated above, the brush has a Whitening Mode that activates nano blue
lights to start stimulating the teeth whitening effects. Use this mode
for 15 to 45 minutes a day for best results. The time before seeing
results highly depends on the individual. Therefore, no absolute results
are guaranteed.

Antibacterial & Promotes Optimal Oral Health:

With its unique U-shaped 360-degree rotating
head and high-frequency sound wave vibration, the device can eliminate
99.99% of bacteria inside the oral cavity and provide dental health
protection. Best of all, cleaning modes only take about 45 seconds!

Completely Safe To Use:

The brush is made of 100% food grade silicone and is allergen-free to allow anybody to use it properly and comfortably
Perfect gift for any friends & family!
Specifications:
Material: Silicon & ABS
Total Size: Approx. 1.2 x 2.6 x 4.5 in
Total Weight: About 300 g
Charging Time: 90 minutes
Frequency: 5000-15000 times per minutes
How To Use:
After a full charge, install the U-shaped brush head on top of the base.
Shake the liquid toothpaste out of the foam and evenly apply it to the U-shaped brush head.
Put the U-shaped brush head into your mouth, bite loosely on the brush head, and select the right frequency mode.
After brushing your teeth, use a wet cloth to clean up the water and stagnation off the fuselage, and avoid soaking it.
For more details, please read the instructions carefully.
Package includes:
1 Electric Toothbrush Head
1 USB Cable
1 Charger Base
1 Instruction Manual