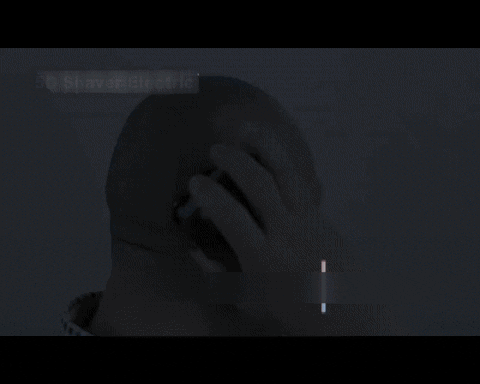 Introducing… 5 in 1 Rechargeable Electric Shaver
Selecting the best electric razor for a bald head and perfect skin requires a careful examination of your needs and preferences.
The 5 in 1 Rechargeable Electric Shaver
delivers everything that you need for a clean head shave. With 4D
overall shaving capabilities, it is ergonomically designed for ease of
use and unique shaving experience.
It comes with pre-shave massage brush that softens stubble and
prepares the skin for shaving, a nose hair clipper that effectively
clips nose hair for smoother breathing, a charcoal-infused bristle that
removes impurities and energizes the skin, and a grooming styler with
adjustable comb for trimming, shaping, and styling your facial hair.
The double ring knives network greatly increases the contact area, effectively doubling the shaving effect.
❤No more Soap Or Water, No more Irritation, No more Razor Burn, No more Pain, No more Hurt❤
Say bye-bye to Nicks, Bumps, and Irritation after a Shave
FEATURES OF 5 IN 1 SHAVER

Five independently floating heads, intelligent shaving.
IPX7 waterproof, it can be cleaned with running water.
5
in 1 kit, besides the razor head, there are precision trimmer head,
nose, and ear trimmer head, soft face sponge and facial cleaning brush.
The
precision trimmer head: use together with three different limit
combs(3mm, 5mm, 7mm) to trim, easier to create personalized hairstyle.
The nose and ear trimmer head can be used for removing your nose and ear hair.
The
facial cleansing brush has very fine bristles, it removes oil and dirt
on the skin, suitable for face exfoliating and cleansing.
The soft face sponge is used as a pre-shave massage to soften stubble for easier shaving.
Rechargeable design, chargeable for 5 hours and it can be used continuously for about 60 minutes.
About This Product

NEED A QUICK SHAVE – without the hassle of lathering creams. This 5 in 1 Shaver gives you a smooth shave with or w/o any creams or water.
TIRED OF IRRITATED AND NICKED SKIN? – The 5 in 1 Shaver tackles the toughest beard in one pass without nicking or irritating your skin.
All-IN-ONE TRIMMER – pre-shave massage, nose hair clipper, shaver, edger and pivoting heads for maximum precision
INCLUDES THREE TRIMMING COMBS – (3mm, 5mm, 7mm), cleaning brush and USB charging cable
RECHARGEABLE – battery lasts up to 60 minutes. Electric beard trimmer edges your beard for clean and precise lines
REPLACEABLE – stainless steel blade cuts through beards with ease; contoured head pivots to move along curves of the face and the head.
HOW TO USE INSTRUCTIONS:

1.- Trim your beard or head hair after the shower and when it is dry,
since your hair will be hydrated and will be easier to cut.
2.- Brush your beard. This untangles the knots and leaves your beard ready for trimming.
3.- Use the 5 in 1 Shaver to get an even cut; your combs will give you consistency.
4.-
Remember, there is no button that allows you to undo a bad cut, so
start with a longer guide comb to control the length. For a better
style, trim your shortest beard on the neck and cheekbones. To create a
degraded effect, keep your hair longer on your chin.
5.- After trimming, brush the mustache hair down and remove the comb guide to cut the hair that extends over your lip.
6.- If necessary, make some final touches with scissors to remove any hair that has remained.
7.-
Use beard & head oil to keep it soft and healthy. These light oils
help keep moisture on the hair and skin of your beard & head to give
you softness and maintain control over stubble beards and whiskers.